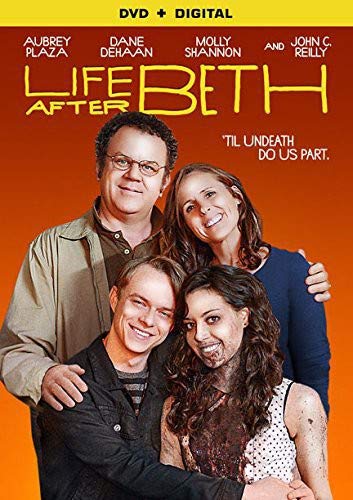 Life After Beth (2014)
It's All About Aubrey
Movie / Stroller / One-to-One / Zombie Romance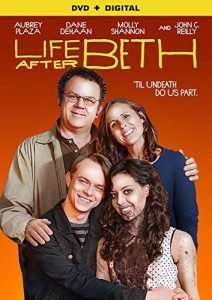 Aubrey Plaza's deadpan, off-kilter, unpredictable manic energy seems perfectly suited for horror in general and the Zombie World in particular. And though Life After Beth had a whole bunch'a problems, Plaza – as usual – never fail to impress.
As one critic put it, "It's an age-old story. Boy loses girl. Boy finds girl. Boy realizes girl is undead." And that basically sums up the premise. Conceived by writer/director Jeff Baena (Horse Girl, I Heart Huckabees), who also by pure coincidence happens to be married to Aubrey Plaza, the story doesn't follow any classic zombie rules. Beth herself – killed by a snake bite – remains coherent for a long time, though increasingly hot-tempered and violent, until things get truly out of control in the third act.
Not a big hit, not terribly well-received, it seems to have more in common with "bedroom community" zomromcoms like Fido or Warm Bodies than it does with Night of the Living Dead. But Plaza carries it well and – for the most part – makes it work. She's also aided and abetted by an astonishingly strong supporting cast, from Dane DeHaan to John C. Reilliy to Molly Shannon and Cheryl Hines and Paul Reiser and Matthew Gray Gubler and Anna Kendrick – Anna Kendrick! -- as the 'final girl,' of a sort.
Some good laughs, some memorable moments (love that refrigerator!) and a 'must-have' for the Aubrey Plaza completist, this one's worth a few drinks and a lounge on some quiet Saturday night.