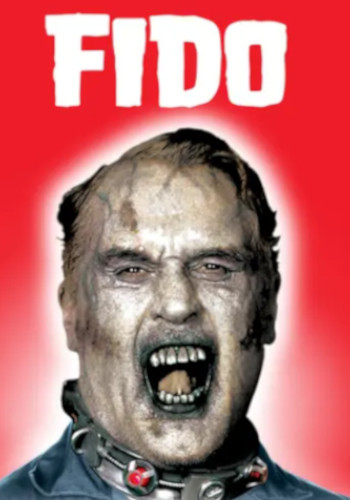 Fido (2006): A Satire, a Sequel, A Romance?
Movie / Shambler/ Years After the Apocalypse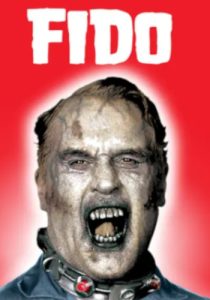 Even big-time zombie movie fans may have mostly missed Fido. It came and went with barely a whisper back in 2006, maybe because of its Canadian origins and poor distribution; maybe because nobody knew what to make of it. Is it a comedy? A satire? A skewed love story? Tor is it, in fact, a skewed sequel to Romero's classic Night of the Living Dead (1968)? That's still a good question, but there's no doubt this is one of the least expected and most watchable of the "dark comedies" to come out of the genre… and it might be brand new to the zomfan in your life (or unlife).
Comedian and satirist Billy Connolly is virtually unrecognizable as Fido, the domesticated zombie "contracted" to Carrie-Anne Moss's family. They're part of a bizarre alternative America in which radiation brought about the rising of the dead in the early Fifties, it seems, and led to a long-ago, hard-won set of "zombie wars." Now the world, or at least as much as we see of it, is a weirdly static Perfect 1950's World, kept that way by the ubiquitous ZomCom Corporation (you have to love that name!) that created electronic collars that allow the calming and control of your classic Romero slow zombies with the touch of a button. And that's what Fido is – just one of the shuffling, voiceless, undead slaves in this odd world – until the family he's working for develops an equally odd affection for him. Then the collar malfunctions and Fido kills a neighbor (who deserved it, but still …
From the beginning, Fido is not what you expect, and the entire presentation – from the off-puttingly realistic Fifties Paradise to the performances of Moss, Connolly, Dylan Baker (currently in Hunters) and the rest, are flawless and devoid of any wink-wink nudge-nudge to the audience. It's a shame Fido's been nearly forgotten since its appearance fifteen years ago, but that can change with a click… and it should. We're willing to bet you'll like this hidden gem.