The Best of Bruce Campbell, Zombie Edition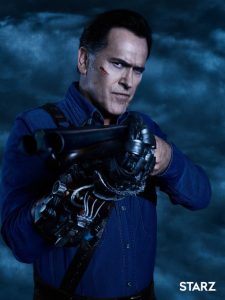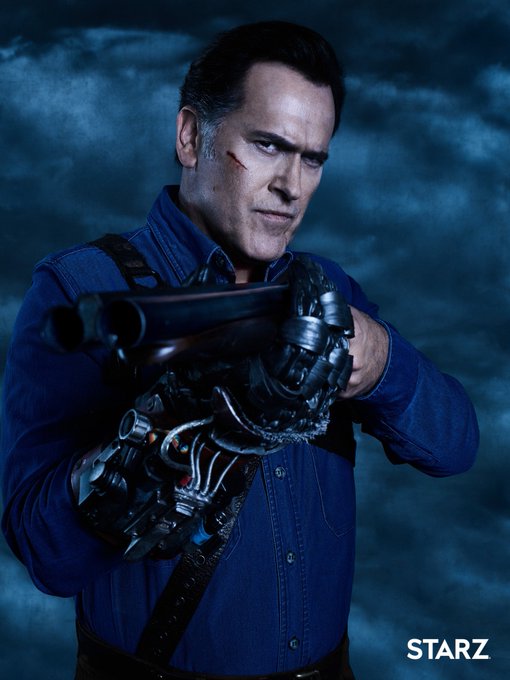 Bruce Campbell turned 65 in late June, and he sent out a great pic to remind us of just what a legend he is – not just in Zombie World, but all over the place. Speaking zombierifically, here are some of the high spots worth looking at as we celebrate @GroovyBruce in all his glory: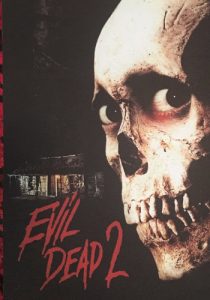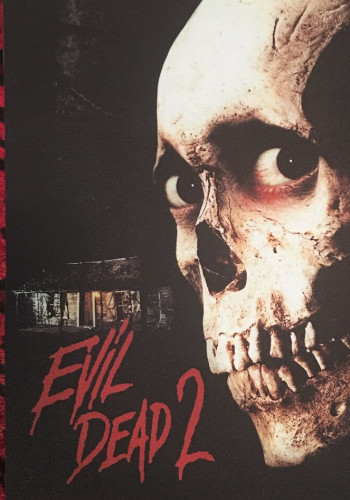 It all began with Evil Dead 2 (1987),  where deadites and Ash and his chain-saw arm all first appeared – each one unquestionably a zombie icon (Evil Dead , the first one, was just… a preview)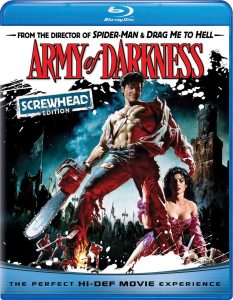 It was a few years before Ash would return in Arny of Darkness (1992),  when Ash was pushed into some skewed version of the Middle Ages to fight a whole different kind of deadites with his boomstick. By far the funniest (intentionally) of the whole ED set, and filled with more good memes than all the others combined.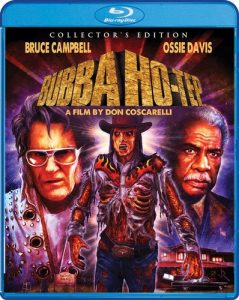 Bubba Ho Tep (2002) deserves a mention as well. Let's not get into the whole, "are mummies zombies?" thing – not here, anyway! — but it's clearly an alternate-universe story about at least one impressive character – and maybe others? — returning from death (or never really leaving in the first place). If you haven't experienced this half-hidden classic about an old, old man who may or may not be Elvis Presley in a fight against an abandoned mummy in an old age home, joined by a black man who claims to have the brain of John F. Kennedy – yes, we know, it's odd – then you have not truly lived. Based on an equally toothsome (literally) novella by the equally legendary Joe R. Lansdale, this cracked gem will live in your heart and your brain for a long time.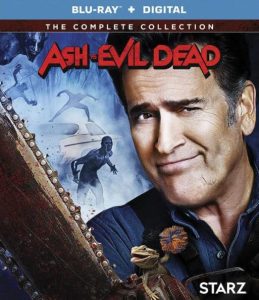 There were video games and cameos and a crazy amount of work for the years in between and after, but Campbell didn't return to Zombie World until relatively recently, with three seasons of the remarkably energetic series, Ash v. Evil Dead (2015-2018)  Ash is older and maybe a little wiser (or at least world-weary), but not too wise to keep from getting caught up in yet another round of deadites from the Necronomicon. The series is reinforced by a great supporting cast, including the awesome Lucy Lawless for most of the episodes. We can always hope for more.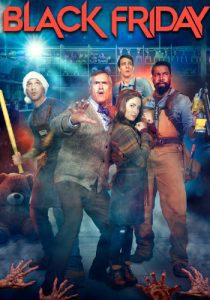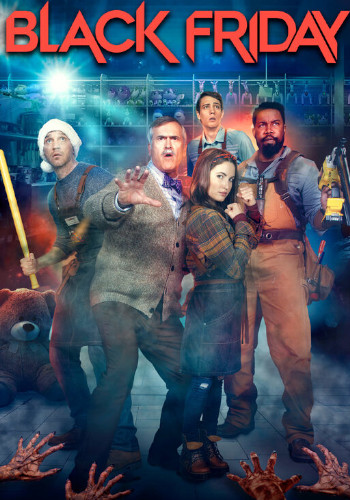 And most recently, a very different Bruce Campbell – complete with a truly ugly walrus mustache – joined with a strange new crew to fight an entirely different kind of zombie outbreak in Black Friday (2021). This time he's a doughy late-middle-aged guy who has to be dragged kicking and screaming into defending the Walmart-like 'big box' store he's sworn to manage and defend on – you guessed it – Black Friday. It's clever and fast-paced, and it's nice to see Campbell back facing the risen dead, even as he embraces his age (especially since he played an even older version of himself in Bubba Ho Tep, twenty years earlier).
Meanwhile, Evil Dead and the character of Ash himself have spawned multiple spin-offs and a near-infinite amount of merch. Apart from the 2013 remake of Evil Dead and the recent well-received 'side story, Evil Dead Rise, there are graphic novels, posters, and even door mats and decals. Among our favorite Ash-centered items: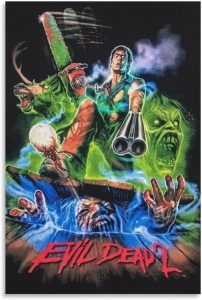 The Evil Dead Canvas Art Print is 16"x24", printed on canvas rather than paper. Waterproof, moisture-proof, and durably colorful. You can even request alternate sizes with a single email.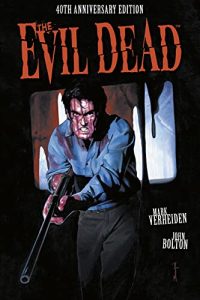 The Evil Dead: 40th Anniversary Edition Graphic Novel. Mark Verheiden, a long-time comics writer and part of the Ash vs Evil Dead creative team, teamed up with innovative and exciting comics artist John Bolton in this slightly brain-blasting "expansion" of the film. And this fancy 40th-anniversary edition even includes an afterword from Mark Verheiden. (Other versions are available too, including an ebook version).
And from the far outfield: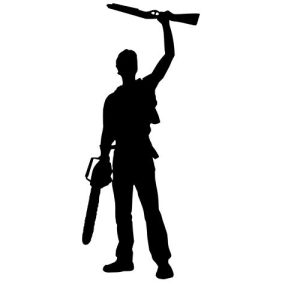 The Ash/Evil Dead Decal, a 5.5" tall silhouette decal. Great for cars, laptops, tablets, skateboards, or a close personal friend. Available in a variety of colors.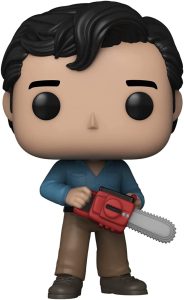 Funko POP Pop!   Evil Dead Ash Figurine
How can he look so innocent and yet be so deadly? Even the chainsaw is cute! 3.75", styles may vary slightly. Whether this is your first or your fiftieth FUNKO, any Evil Dead fan has to have it.