Fear the Walking Dead
After the Outbreak / Shamblerz / TC Series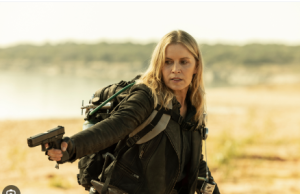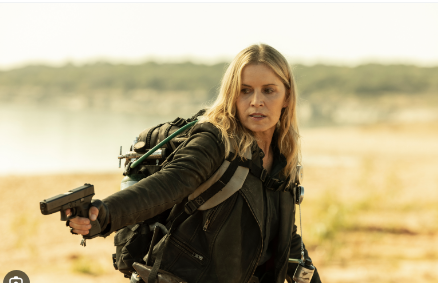 Fear the Walking Dead has been an up-and-down experience from the very beginning, way back in 2015. After a promising start (those first few episodes, covering the first few days of the outbreak, still hold up surprisingly well), the series follows a single, troubled Los Angeles family in its flight from the walkers, its separation and reunion, and the introduction of some alternately fascinating and damn boring characers along the way. Yes, it went down some fairly murky and unsatisfying paths and, at the same time, brought in some strong and intriguing characters that have gone the distance, especially Morgan (Lennie James), recruited from the 'parent' series, The Walking Dead, and Jenna Elfman in a surprisingly successful dramatic turn. And after seven broadcast years, and far more than in TWD years, after the infamous "time jump" between Seasons 3 and 4, only Season 1's supermom Madison (Kim Dickens) and mysterious, dangerous barber-assassin Daniel Salazar (Ruben Blades) are here for the final days.
You can watch any or all of the first seven seasons here, on Hulu, and rent or buy all the released episodes of Season 8 here, on Amazon Prime.
Meanwhile, this is far from the end for the Walking Dead universe, with the series featuring the continuing adventures of Darrell and a visit to new walker-infested New York City for Negan and Maggie. And who knows what-all else?
We'll keep you informed…