Call of Duty: When All You Want To Do Is Kill Zombies. A LOT of Zombies.
Video Game / First Person Shooter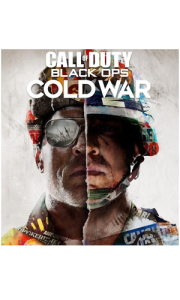 One of the great attractions of the zombie apocalypse is – well, shooting things. You can guiltlessly take potshots at vaguely human-shaped figures, blow them to smithereens, and never be bothered with technicalities like murder in cold blood or assault with a deadly weapon. And we admit it, there are days – sometimes multiple days – when that's simply glorious.
If you're in the mood for nothing more complicated than a plink-plink-fall-down-dead game, skip the drama of Last of Us or the spooky tension of Resident Evil, or the scrolling silliness of Plants vs. Zombies and head straight for Call of Duty: Black Ops – Cold War. The reasons are simple, few, and inescapable:
First-person shooter.

With zombies.

From the best first-person shooter game franchise in the biz.
Sure, there are plenty of other CoD modules that don't feature the reanimated, but … why bother? Go for the gold – the suppurating, shambling, teeth-chattered gold, man. 'Cause when it comes to just blowin' up the walkers real good, you can't do better than Call of Duty.
If that's your thing, or you know a gamer who just loves this kinda stuff, you can't go wrong.